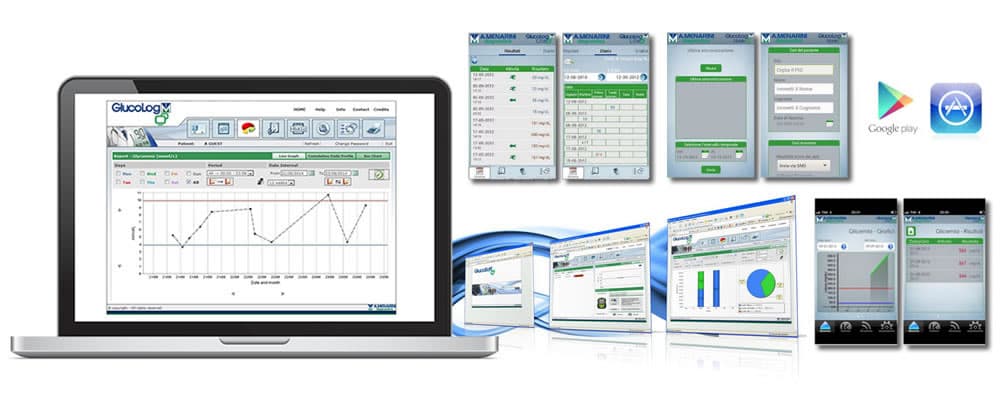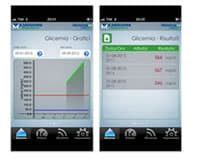 GlucoLog Lite App for your Smartphone & Tablet device
GlucoLog Lite is a FREE diabetes diary application for your smartphone or tablet device that is available whenever you need it, wherever you are. Now you can manage diabetes on-the-move, storing your blood glucose and ketone results and analysing trends and variations.
QuickLink technology for contactless download of complete meter memory (GlucoMen Areo only)
IMPORT all of your results instantly and wirelessly straight from the app into the GlucoLog PC Software - no cables required!
Automatically download your blood glucose results from your GlucoMen Areo blood glucose meter into your smartphone or tablet device with QuickLink, (Link to QuickLink™ Contactless Download )simply by holding them back to back!
Setting up the GlucoLog Lite App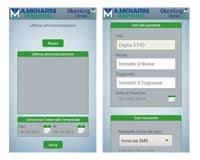 GlucoLog Mobile App for your Smartphone
GlucoLog Mobile is a FREE app available for your smartphone or tablet. Easy to use and set up, it enables you to send your test results via text message to another phone.
QuickLink technology - for contactless download of meter memory from the GlucoMen Areo.
Results are stored in an easy to view format
Download app from iTunes App Store (for iPhone) or Google Play (for Android) (Link to same as above)
GlucoMen GM and LX PLUS can still receive results by using our GlucoLog Bluetooth Device (Link to GlucoLog Bluetooth Device page)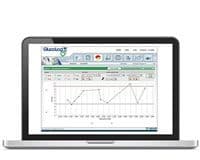 Glucolog Software for your PC
GlucoLog is a FREE software that downloads your blood glucose results fast, easily and accurately to your home computer. The software presents blood glucose monitoring results in easy to understand charts and graphs, helping people to manage their diabetes.
USB cable connection leads for ALL GlucoMen meters are available to order from us free of charge (please see below).
NEW - Now you can IMPORT results instantly and wirelessly straight from the GlucoLog Lite APP - No cables required!
Download the Software for Apple Mac or Windows PC (Link to Zip file 1 and zip file 2))
Order a USB Cable here
Download GlucoLog User Manual
Learn how to set up Glucolog here
Back