Aution Micro is a compact and portable piece of equipment from the Aution Orchestra family. It's perfect when you require fast analysis to help diagnosis. It's a handy urine analyser that weighs only 300 g, no larger than a pocketbook (with removable printer) and is completely portable.
With its features offering extreme convenience in terms of ease of maintenance (you only need to clean the Strip Holder), durability and portability - thanks to the alkaline battery (AA) power supply - Aution Micro is a must for all doctors and nurses. In hospital wards, in the doctors office, and on the ambulance too.
Aution Micro's reliable support in urinalysis is guaranteed by its simple and versatile features and functions. Plus it is fully compatible for interfacing with the other members of the Aution urinalysis family.
Key Features
Anywhere, Anytime
Long life Autonomy
Easy Maintenance
1 test in 45 seconds
Removable Printer
Battery Powered
Extreme Portability
Automatic Temperature Correction
Auction Micro Strips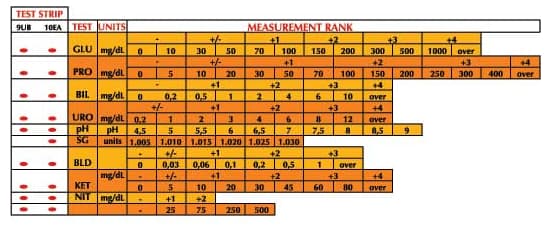 Specifications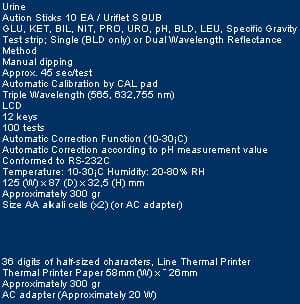 Back